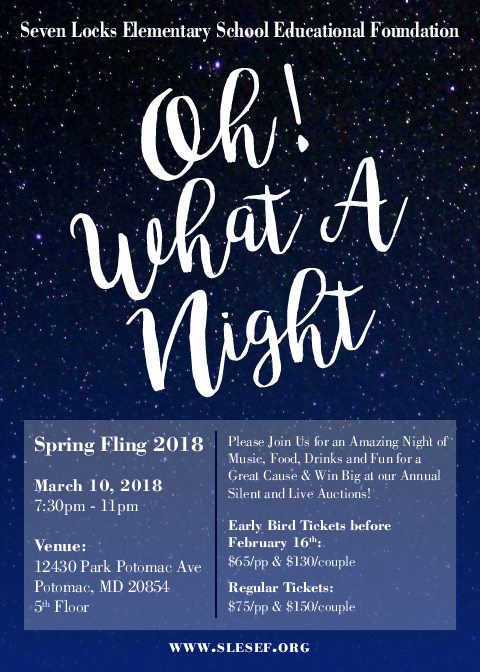 Because this is also a community-building event, we welcome everyone's participation. Please contact Dr. Virga if financial assistance is needed to attend this event. Conversations and arrangements are confidential. 
Oh! What A Night
Saturday, March 10, 2018

12430 Park Potomac Ave
5th Floor
7:30pm – 11pm
Please join us for an amazing night of music, food, drinks and fun for a great cause and win big at our annual silent and live auctions! A key fundraiser for the school, this highly-anticipated event brings together parents, alumni, staff, teachers and friends for a special night of fun and fundraising. An adults-only event. Attire: "cocktail casual" or fun and festive!

$75/person & $150/couple

Early Bird before February 16th: $65/person and $130/couple
A portion of your admission is considered a tax-deductible donation
FEATURING:
Open bar with hors d'oeuvres and desserts
Elegant lounge area and festive D.J. 
Spacious dance floor overlooking Potomac/Bethesda area
A spirited Live Auction! 
A Silent Auction with once in a lifetime teacher experiences, amazing packages from local businesses and so much more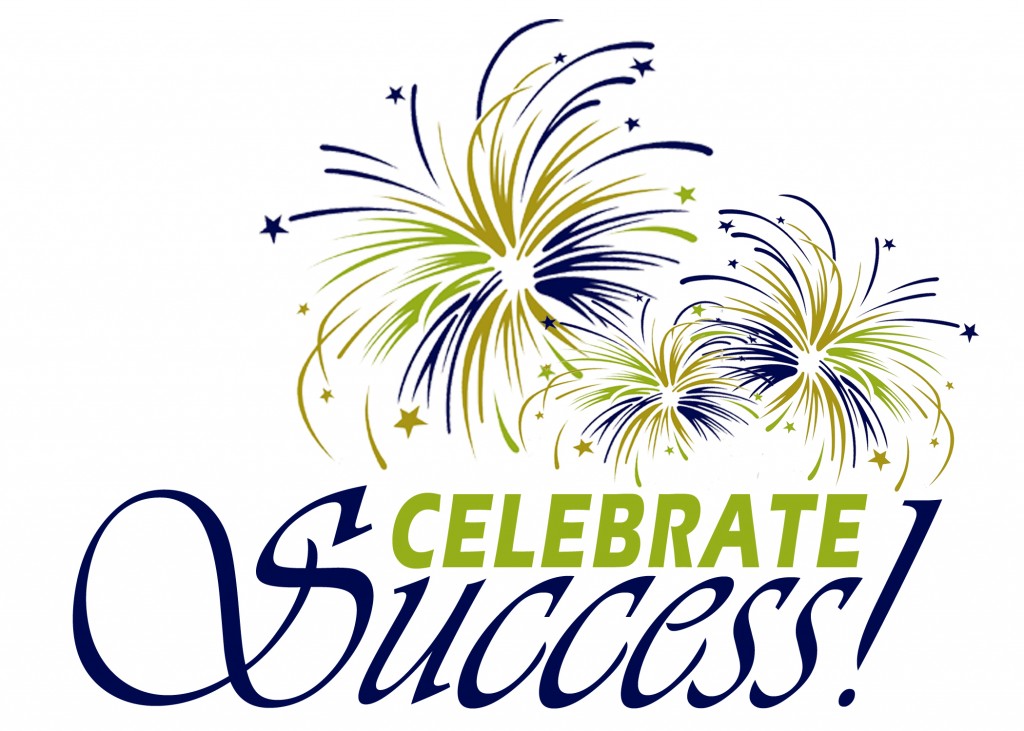 How Can You Help Our School and Continue our Successes?
1ST – ATTEND!  Come to the Spring Fling!!  This is a great event that raises money that supports our awesome teachers and students!  Without generous support such as yours, the shade canopy, extra teacher collaborative planning time for improved delivery of curriculum to students, supplemental technology in our classrooms, support for teacher innovation in teaching, and enhanced textbooks and materials for students, would not be possible. The major project for this school year is transforming an empty classroom into a Technology Center complete with four 3D printers and video broadcasting equipment and 28 computers that will be utilized by all Seven Locks students. Some of the funds from the Spring Fling will likely be used to pay for administering special classes in the Technology Center as well as materials for 3D printing and maintenance of the technology.
2ND – DONATE!  The auction committee is also looking for donations to support the event. Everything from vacation homes and airline tickets to entertaining and dining gift cards will be included. Even our fabulous Seven Locks teachers and staff donate their time, money, and energy to provide experiences for our silent auction that students who are lucky enough to win will never forget! To make a donation, sponsor a part of the auction, or advertise in the program book, please contact our Spring Fling Sponsorships and Donations Chairs, Andi Hedberg or Colleen Hubeny All donations/sponsorships are tax-deductible to the full extent allowed by law.
SCHEDULE WON'T ALLOW YOU TO ATTEND, BUT YOU WOULD LIKE TO HELP SUPPORT OUR SCHOOL? While attending is the best way for you to show your support for our school and our teachers/staff (many of whom will be attending), we understand that things come up. 1.  Consider a sponsorship starting as low as $150 for the event. Your name will be listed on the website and in the auction booklet. Furthermore, your sponsorship is considered a donation and is tax-deductible. 2. Take a look at the many great items up for auction. Ask a friend who is attending the Spring Fling help you bid for your favorite items at the event! 3. Purchase a ticket and donate it so that Ms. Steinberg (our school counselor) can enable another parent to attend. 
Questions? Don't hesitate to contact our Spring Fling Co-Chair Nicole Waheed at nicolewaheedre@gmail.com.
 "Together, we can help make Seven Locks an exceptional place to learn and grow!"

Click on logos for more information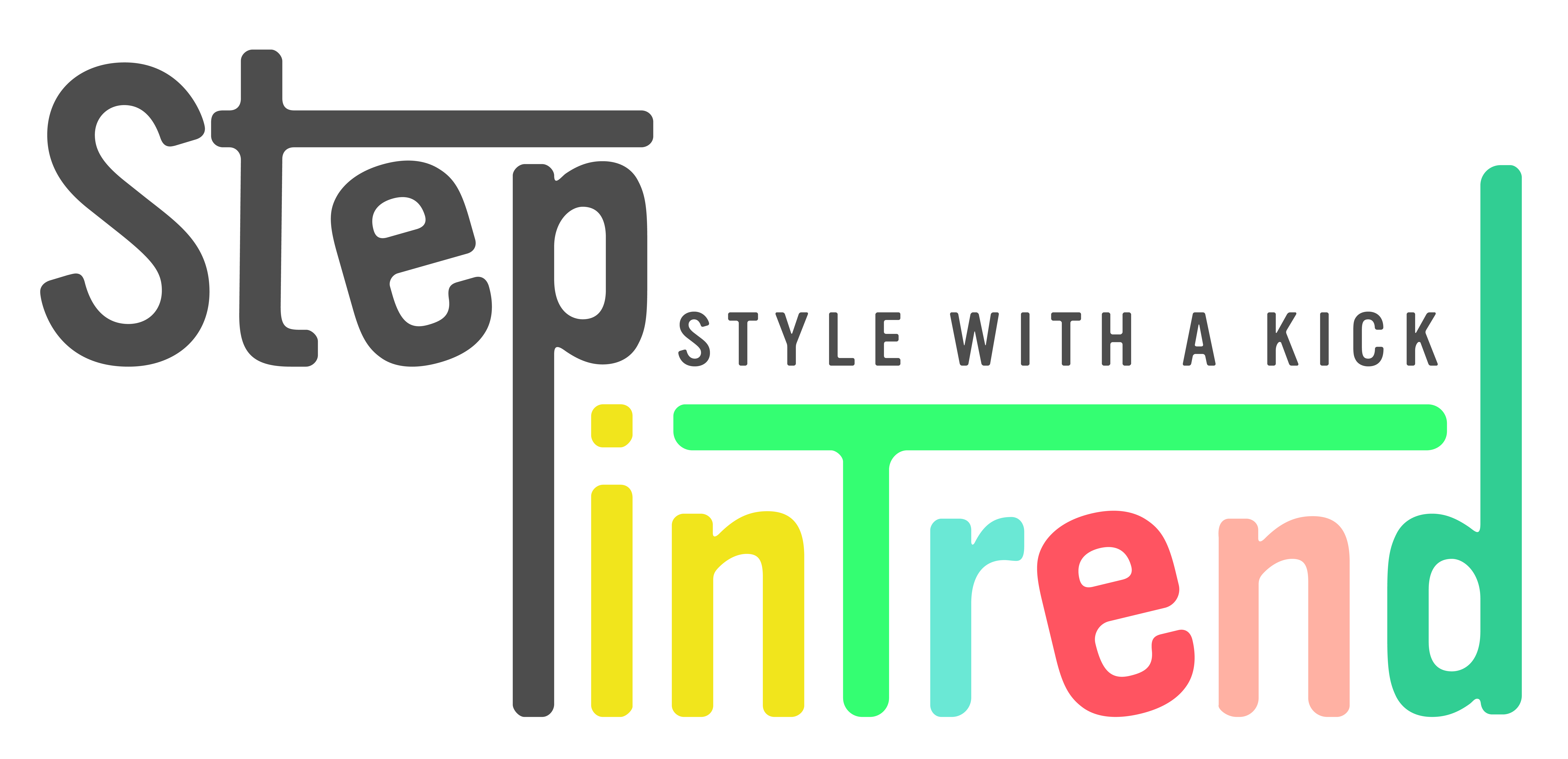 The Mosier Family

 Finally, we'd like to thank the families and organizations that donated silent auction items and the local businesses below for their generous support of our school through gift card or product donations.  Please consider thanking the businesses that support SLESEF with your patronage: