Canal Project: Bringing History to Life for Seven Locks Students!
This has been one of the early goals for the Foundation – especially since the school is named for the nearby "seven locks segment" (locks 8 through 14) of the Chesapeake and Ohio Canal.  To help reflect this unique local heritage of our school in the new school building, Foundation members have been active on the following: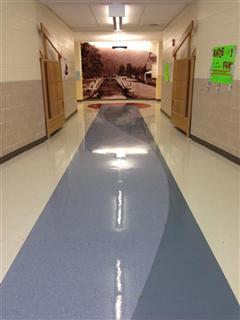 Encouraged, through work with the architects for the school, incorporation of Canal themes in the exterior and interior design.  Hence, the "locks" at the entry, the water motif in the entry hall flooring and the gates at the end of the entry hall.
Worked with the PTA to select the large Canal mural at the end of the entry hall.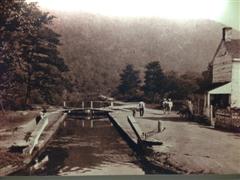 Collaborated with the graduating Fifth Grade Class of 2012 to select two large historic photos of the Canal to complement the mural at the end of the hallway. The professional foam-board mounted photos will be installed along the main corridor in wood frames to match the wood on the nearby interior lock gates.
Cooperated with the PTA to purchase a colorful National Park Service Canal map and accompanying durable wood-mounted acrylic-coated posters that tell the story of what the Canal has meant for American history and how it was built.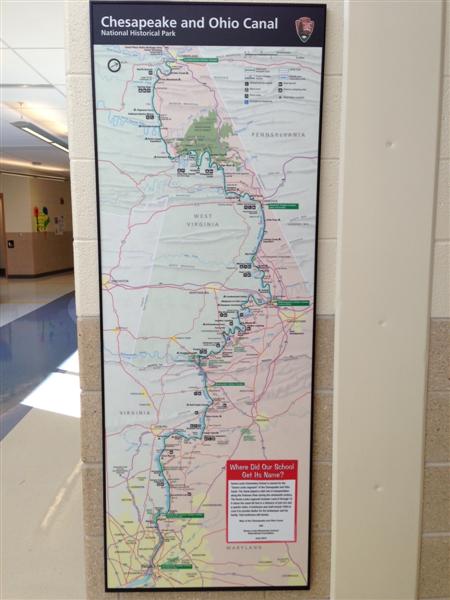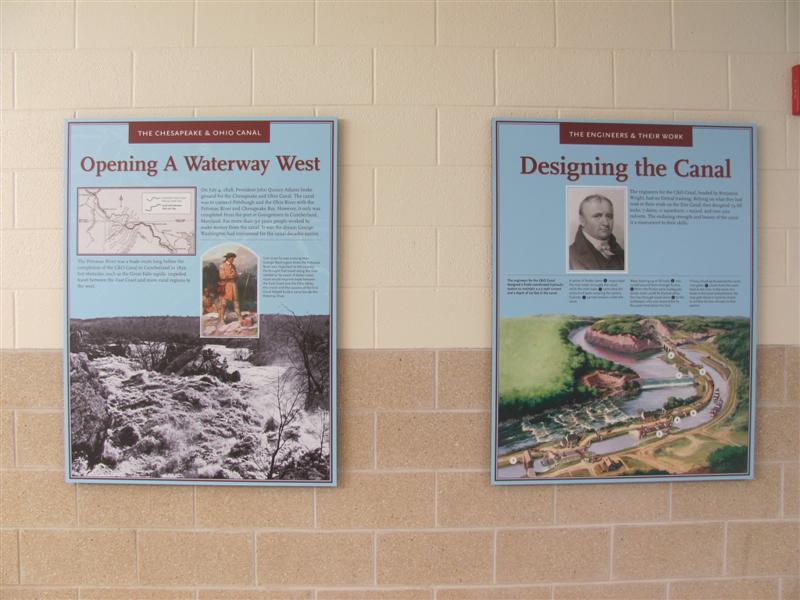 Organized collection of historic materials and books, with the generous support of the Friends of the Historic Great Falls Tavern .
The Foundation is grateful to everyone who has already supported this Canal Project.  We salute the Montgomery County Public Schools (MCPS) architects and planners, the Seven Locks PTA, the Fifth Grade Class (2012), the leadership and staff of the C & O Canal National Historical Park, and organizations in the community such as the Friends of the Historic Great Falls Tavern and the C & O Canal Trust.  Thank you!
We welcome ongoing suggestions for this Canal Project and contributions that will enable us to expand our work with, for example, unique educational programs, (see our news – above right – from the National Park Service!) and the purchase of more historic photos and posters that bring the nineteenth and twentieth-century history of the Canal to life for twenty-first century Seven Locks students!